February 4, 2014
/
0 Comments
/
494
/
PROJECT BUILDS
We picked up this Avant a little bit ago, and have been driving it and enjoying it. We didn't get much interest in it as an Automatic, but lots of comments of "if it were a 6 speed…." so, here we go. We decided to do the 6 speed swap. Why not? We have all the parts sitting around the shop, and who wouldn't want a B5 S4 Avant, in Cactus Green, with a 6 speed manual?!
Everything will be back together soon, and the S4 will have all maintenance done and up to date. She received a new timing belt, water pump, tensioner, tensioner roller and hydraulic tensioner. Also, new valve cover gaskets, cam seals and caps, cam tensioner gaskets and seals. Also, new clutch kit (pressure plate and throwout bearing along with clutch).
Here she is right as the transformation began.

And, 2 hours later, she looked like this.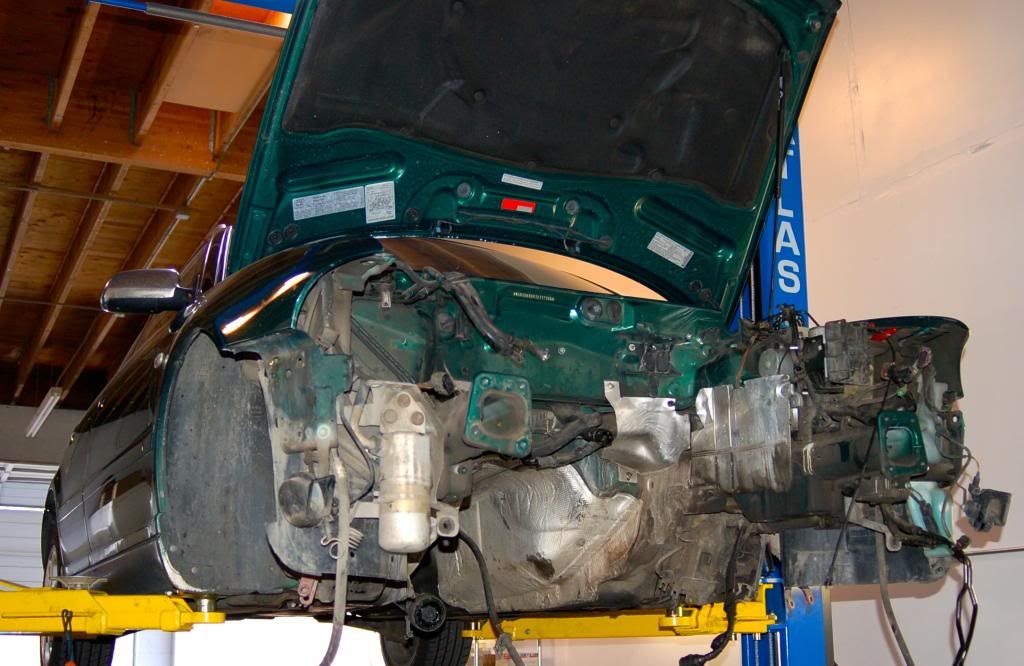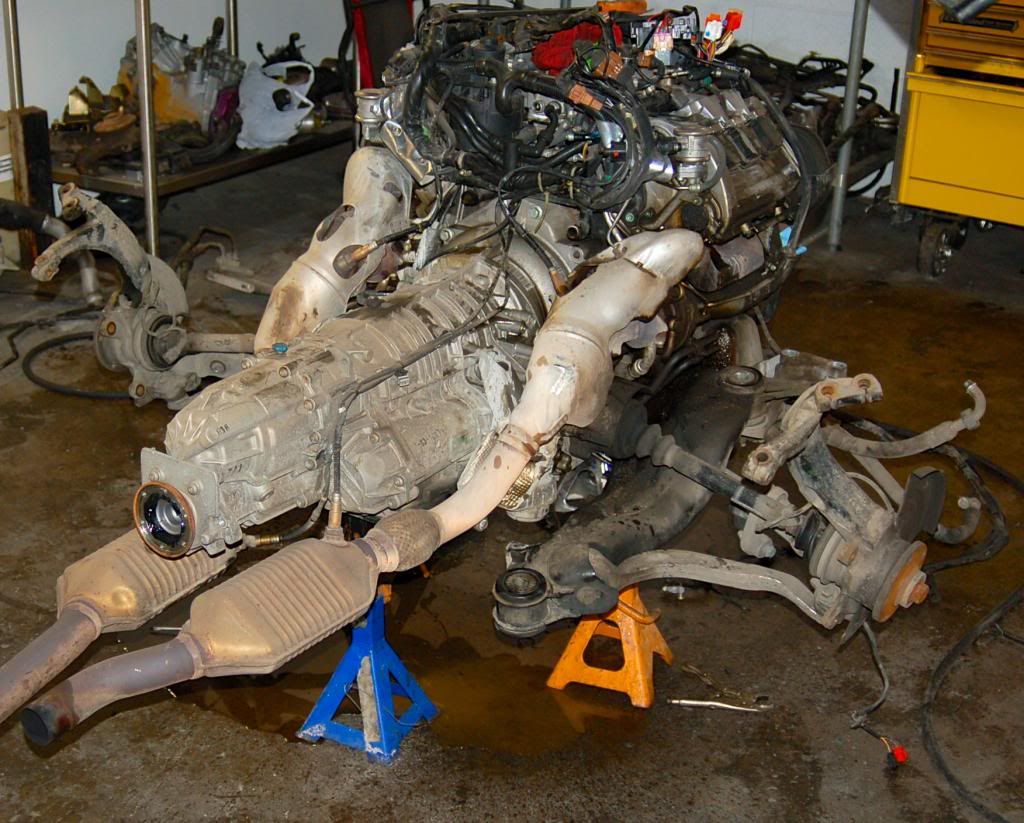 Just a photo for now, showing the progress. 3 pedals! Very excited for this.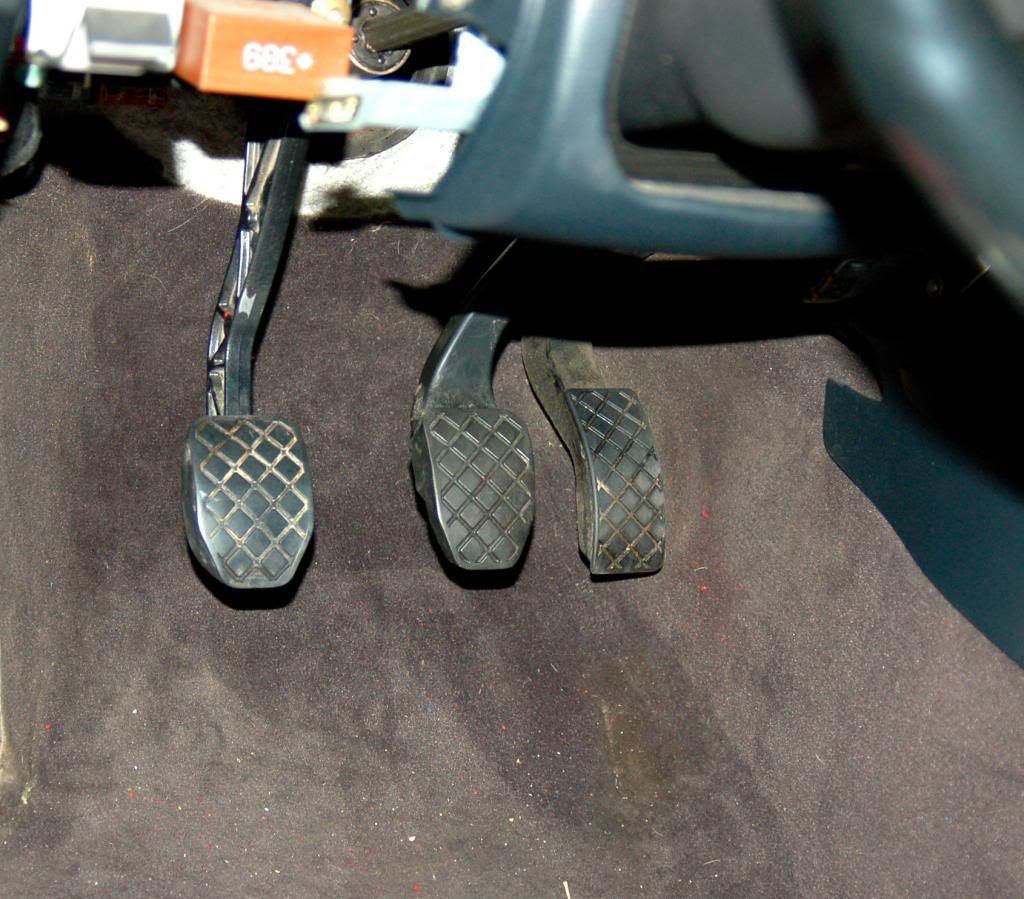 Swap complete. During the final days of wrapping up the 6MT swap, a buyer was found for the Cactus S4 Avant. We were able to finish it up, drive it for a few days, and then send this beauty on it's way to the east coast. The car drove amazing as a manual car; smooth and powerful. With all the new parts, maintenance, and a new gear box, this car will be loved and driven by it's new owners. A quick steering wheels swap to a non tiptronic steering wheel, and sending the car on it's way. Alec, enjoy the car. It's been a pleasure.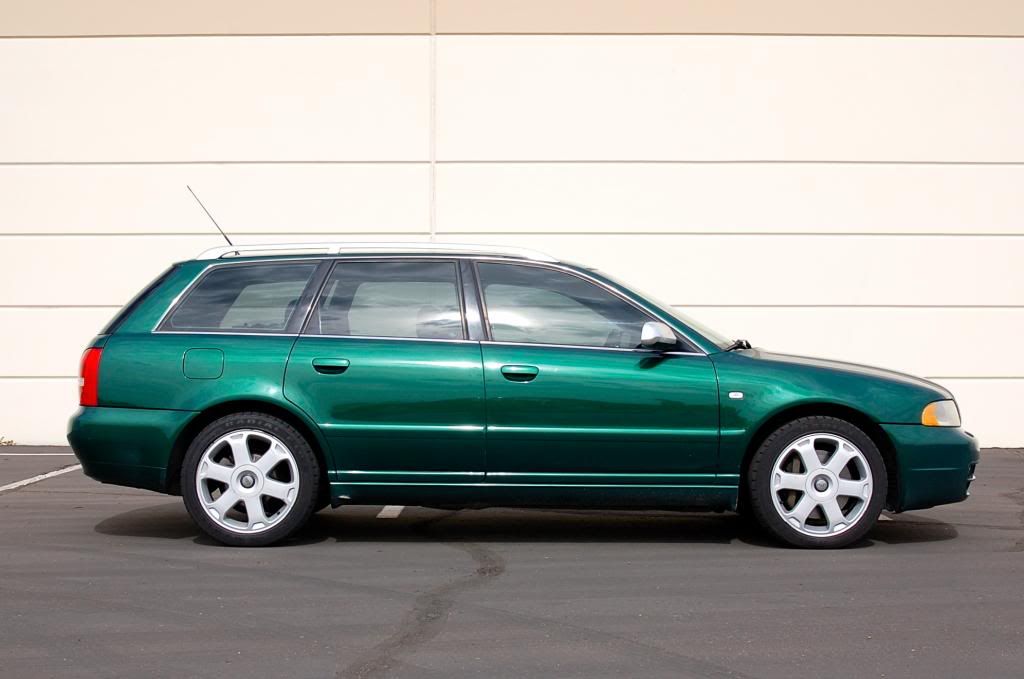 The final touch was swapping out the TIP steering wheel, for a manual steering wheel, and the car was complete.

Share It