Home
» The Team
Get to Know Our Team of European Car Experts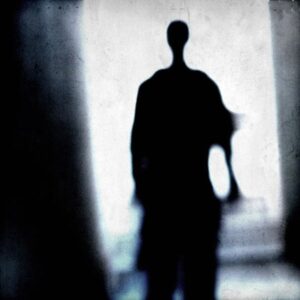 This might be Matt. His role in the company is not exactly clear. Matt is a mysterious shadowy figure who seems to be everywhere and nowhere at the same time. In fact, we aren't sure if Matt really exists. A team of scientists were close to discovering the origin of Matt, but they couldn't quite get there. It's entirely possible that Matt is not even a person at all. Matt could be a sentient form of A.I., or perhaps Matt is really just an acronym for something else. As we all know, M.A.T.T. is commonly used for "Multi-Mission Advanced Tactical Terminal". Or, perhaps it is "Mapping and Analysis Tool for Transportation". Of course there is the ever popular "Master at Table Tennis", or even "Mexicans and Americans Thinking Together".
What we do know is that when you are lucky enough to catch a glimpse of what might be Matt, it is a special day at AZ Euros. Everything just seems to come together on those days. Donuts magically appear in the breakroom, Dr. Pepper and Mt. Dew flows from the water coolers, and everyone breaks out into spontaneous song and dance numbers for no apparent reason. If you're lucky and you happen to be visiting AZ Euros and you experience something magical… that might just be Matt.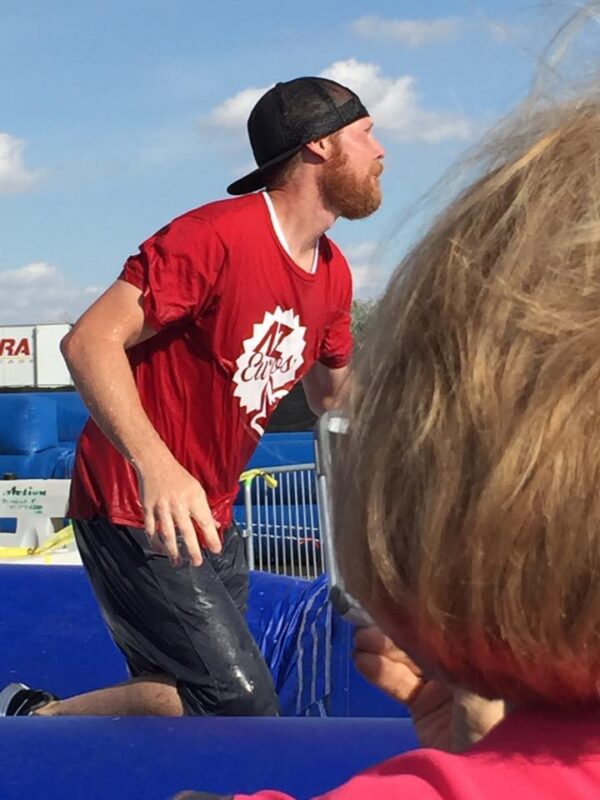 This is Chad, the CEO here AZ Euros. Born in Utah, he started his automotive career buying and selling VW beetles in college for extra cash. Once he got the bug (no pun intended) for hunting down rare and cool vehicles, it evolved into a dealers license. His first car was a 1999 Chevrolet 1500 Single Cab, Short-bed, with the 5.3L V8 and RWD. Chad still has an affinity for the Chevrolet Pickup as an LBZ 2500 HD is in his current collection, but it's no secret that his true automotive passion is hunting for those rare, limited production, hard to find, super cool, German engineered gems that everyone wants, but are hard to come by. Chad has lost count of exactly how many vehicles he has owned since that first Chevy, but his guess is in the thousands.
Looking back through the years, his favorite vehicle that he has owned would likely be his Porsche 911 C2 (964), or one of the dozens of  Volkswagen Mk4 R32's that he has had (and yes, you read that right… Dozens). Chad, along with most of the AZ Euros staff are huge fans of the Mk IV platform R32. He purchased his first Tornado Red R32 back in 2004 second hand, but back when it was only a few months old. He has loved them ever since. He actively seeks out any Mk IV  R32 he can find and he tries to snatch up every one that he can.
Chad started AZ Euros with his former business partner back in 2013. His goals for the company are to offer fellow enthusiasts the absolute best service for their vehicles, along with exciting inventory to add to their collection. His favorite part of owning the company is finding and buying the exciting inventory, even if doesn't get to drive them. The thrill of the hunt is what brings him happiness.
Outside of the business he enjoys spending time with his wife and kids on the lake, as he is the captain of his vessel.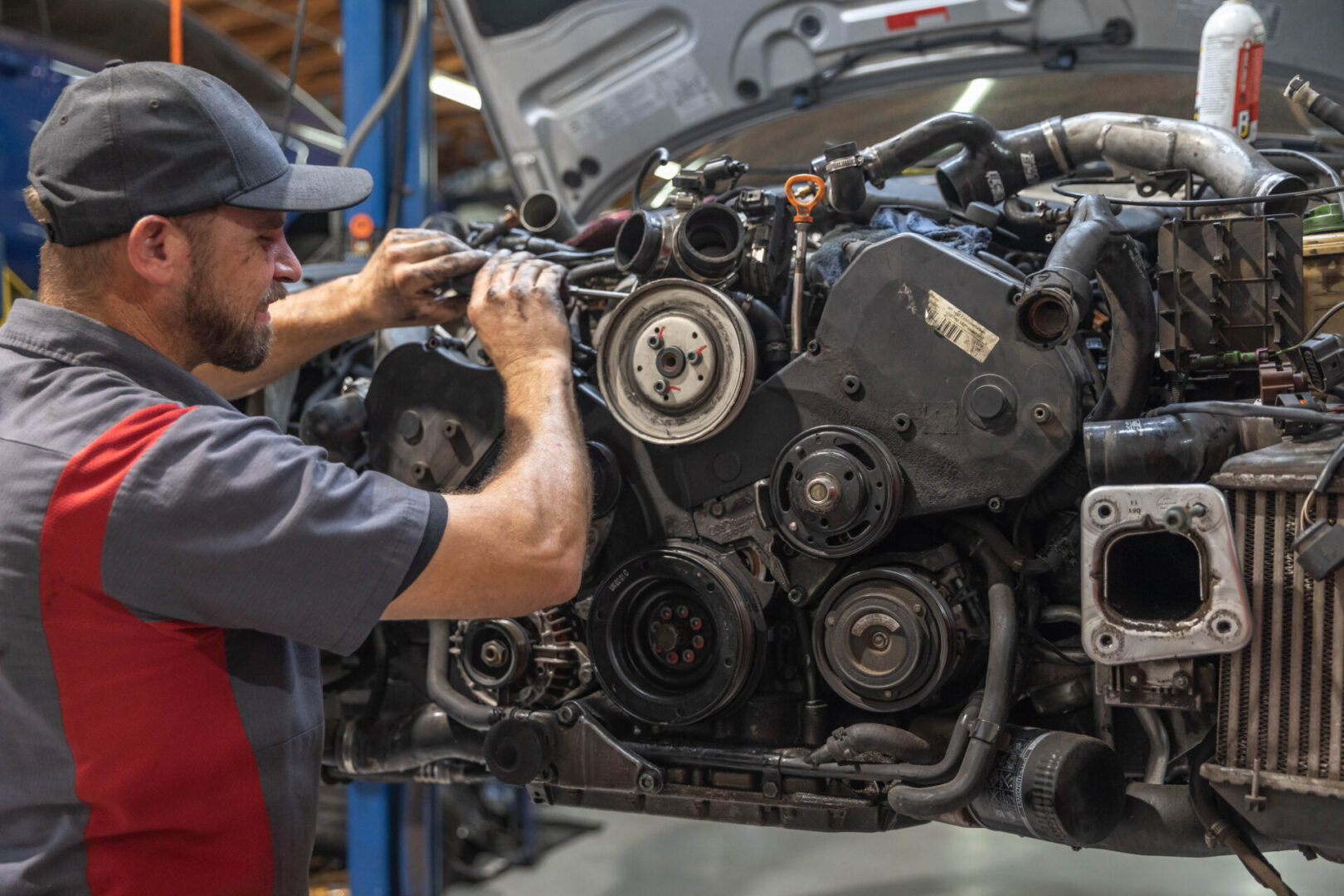 This is Kyle, born in Salt Lake City, Utah, he got involved in the industry when he began buying cars at the age of 14 and he hasn't stopped since. His first car was a 1967 Volkswagen Fastback. Since that first VW, Kyle has owned 100 other cars and trucks. Kyle's favorite car is his current euro spec RS6 Avant, fully imported and federalized right here at AZ Euros. He wanted to join the AZ Euros team after having such a great experience of being an AZ Euros customer himself. His favorite part of being on the team is challenging himself and learning new things. He strives to learn as much as possible while working on some of his favorite cars. Outside of the shop he is a prior Navy rescue swimmer, he has 16 years as an off road suspension mechanic, and is a Semi-Professional RC Plane Pilot.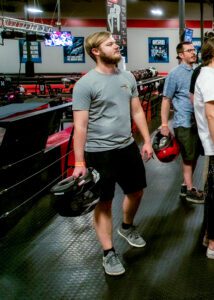 Meet Daniel, the other service advisor here at AZ Euros. Daniel was born in California. He has always been drawn to the automotive industry. Having progressed from a porter to a lube tech, then a service writer, now he is handling more than half of the daily service workload as an advisor/assistant manager in training here at AZ Euros. Daniel eagerly joined our team, his love for Audi/VW runs deep. 
His passion shows in his mini Adam LZ collection of cars. He proudly wheels around in his daily driver, an Audi A6 3.0t with full Integrated Engineering software, coil over suspension and other bolt-on modifications. His smile is even larger on days he drives his A3 2.0t track car into work. If Daniel isn't staying late to take care of his customers. He is at the race track. Whether it's chasing the record for fastest A6 in the ¼ mile or setting lap records in the A3. If you stop by our shop, be sure to ask him about his A3. It's not everyday you meet a fellow enthusiast who still has his very first car. Yes, Daniel's A3 was his first daily driver before making the switch to full time track car status.
Daniel is a proud active member of Audi Club AZ chapter, regular attendance with Pro-Auto Sport and local NASA chapter.
If you ask him how old he is, he'll tell you that he's in his early twenties, but when you talk to him, he's got stories that make it seem like he's been around for much longer than his age suggests. A lot of Daniel's customers end up taking a real liking to him.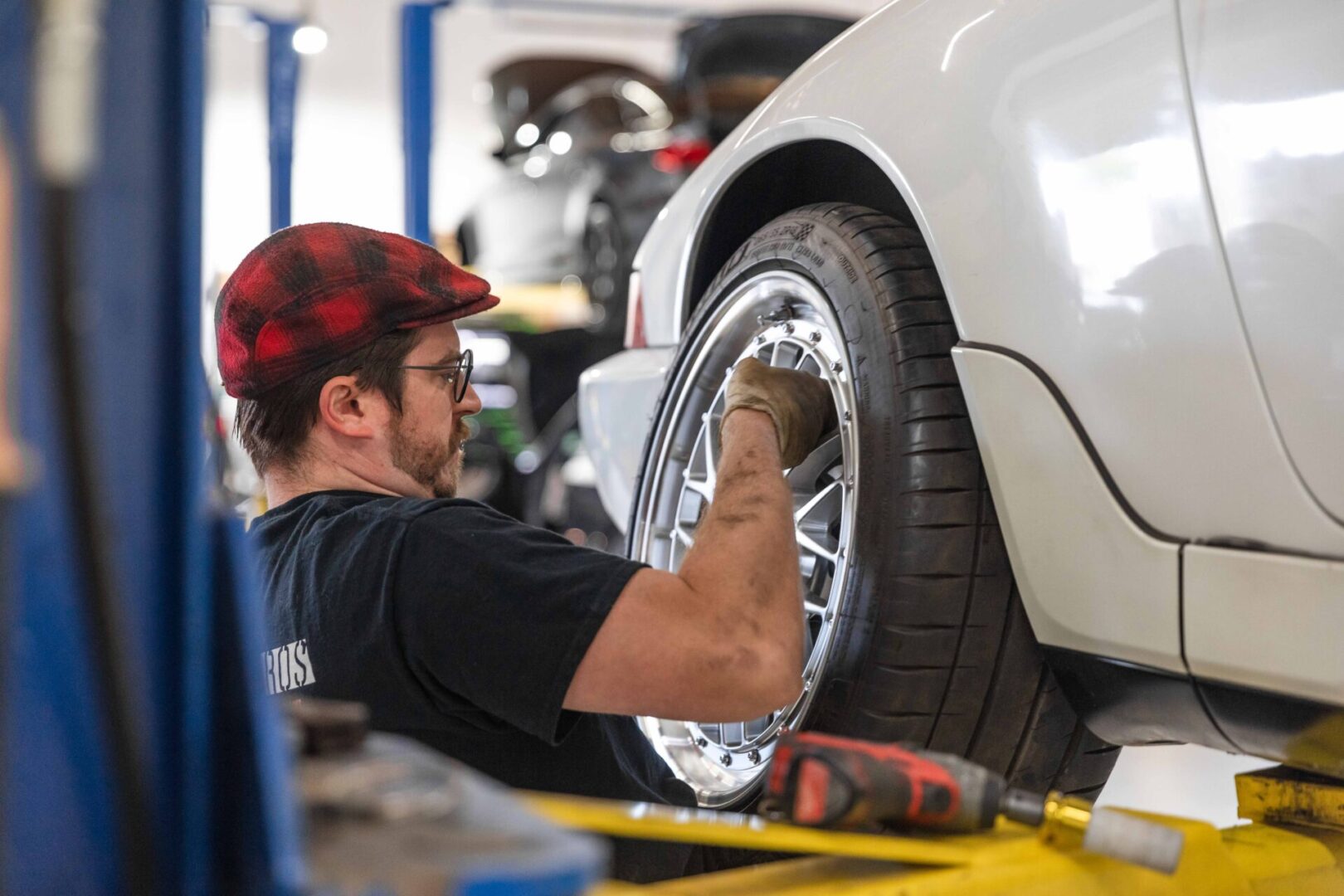 Cameron has been a technician for 9 years. Born in Seattle, Washington, he got his start in the automotive industry after attending UTI. His first car was a Volkswagen Mk IV VR6 Jetta. His favorite would have to be his current Volkswagen MK6 Golf which he purchased brand-new and has owned since it showed a mere 60 miles on the odometer. His dream car is a BMW M4.
Cameron joined the team out of  a desire to be around all the cool cars and great employees. His favorite part of the job is fixing and maintaining his favorite cars. Outside of the shop Cameron enjoys roller blading and hanging out with his wife and dog.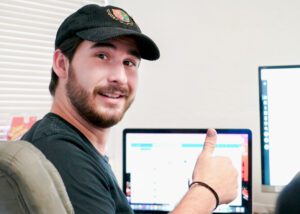 This is Ethan, The Assistant to the Regional Import Director at AZ Euros. Ethan has had more aliases than he can remember including, Ethans, A.K.A. That One Guy, A.K.A. Teeny Weeny Ethan Ethers, A.K.A. E-Dogs the Teddy Bear (due to his affinity for giving hugs).
Ethan spent his childhood summers running around the kitchen of the family business. His parents ran one of those roadside attraction theme restaurants right off of the state highway. It was a combo restaurant where you could either enjoy a bite to eat where his father was the head chef at "A Bird in Your Hand is Worth Two in Your Mouth Hole" the home of "The Finest Roadkill Cuisine This Side of the Rocky Mountains" or, you could satisfy your sweet tooth on the other side of the dining room at "Yippie-Pie-Yay Mother Caker" where his mother used secret recipes gathered from 4 generations of down-home Louisiana Style sweets compiled in her personal family cookbook. It was expected that Ethan would join the family business but during his senior year of High School, he found his mind wandering. The family business was all he had known and he used to love it, but he found himself losing his passion for grilling roadkill and baking cakes. The more he let his mind wander, the more he became interested in all things paranormal. 
Much to the disappointment of his family, after High School, Ethan decided to leave home, leave the family business, and attend the Art Institute of Katmandu where he earned a B.S. Degree in Under-Water Basket Weaving, all the while studying his real passion for the paranormal. He was able to get a Masters Degree in the Culture and Communications of Unidentified Flying Objects and after an exceptional level of hard work and a very convincing research proposal, he was able to become the first person to earn a Doctorate of Philosophy in UFOlogy from Metropolis University. Which, he swears is a real school. 
Despite his passion and his hard work, he came to realize that it's hard to make a living as an Underwater Basket Weaver, and although his expertise in UFO's and the paranormal sometimes offer him the opportunity to appear as a keynote speaker at a conference or convention from time to time. That also proved to be a pretty unstable source of income. It was this realization that led Ethan to join the AZ Euros family where he has applied his passions to assisting all aliens with their vehicle importing needs. Weather they be foreign nationals belonging to the various nations of earth, or the extra-terrestrial variety coming from galaxies unknown.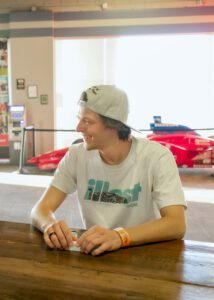 Meet Julien, the Parts Advisor here AZ Euros. Another Arizona native, Julien was born here in Mesa, AZ, he got bit by the automotive bug after buying a MK1 Audi TT which required him to learn how to fix it. That TT is what began his love for euro cars. Since then he has owned multiple Audi cars including an A3 hatchback and his current daily, a Laser Red B5 Audi S4. His dream car is a Supercharged widebody Lotus Exige.
Julien had previously attended several of our meets and local club events where he noticed the professional atmosphere and wanted to get involved with us. Since joining, his favorite part of the job is seeing all his favorite cars every day going in and out of the shop. Julien's goals in the industry is to learn as much as possible and use that to continue building his own cars. Outside of the office he enjoys graphic design, plays percussion and was even an all-state competitor!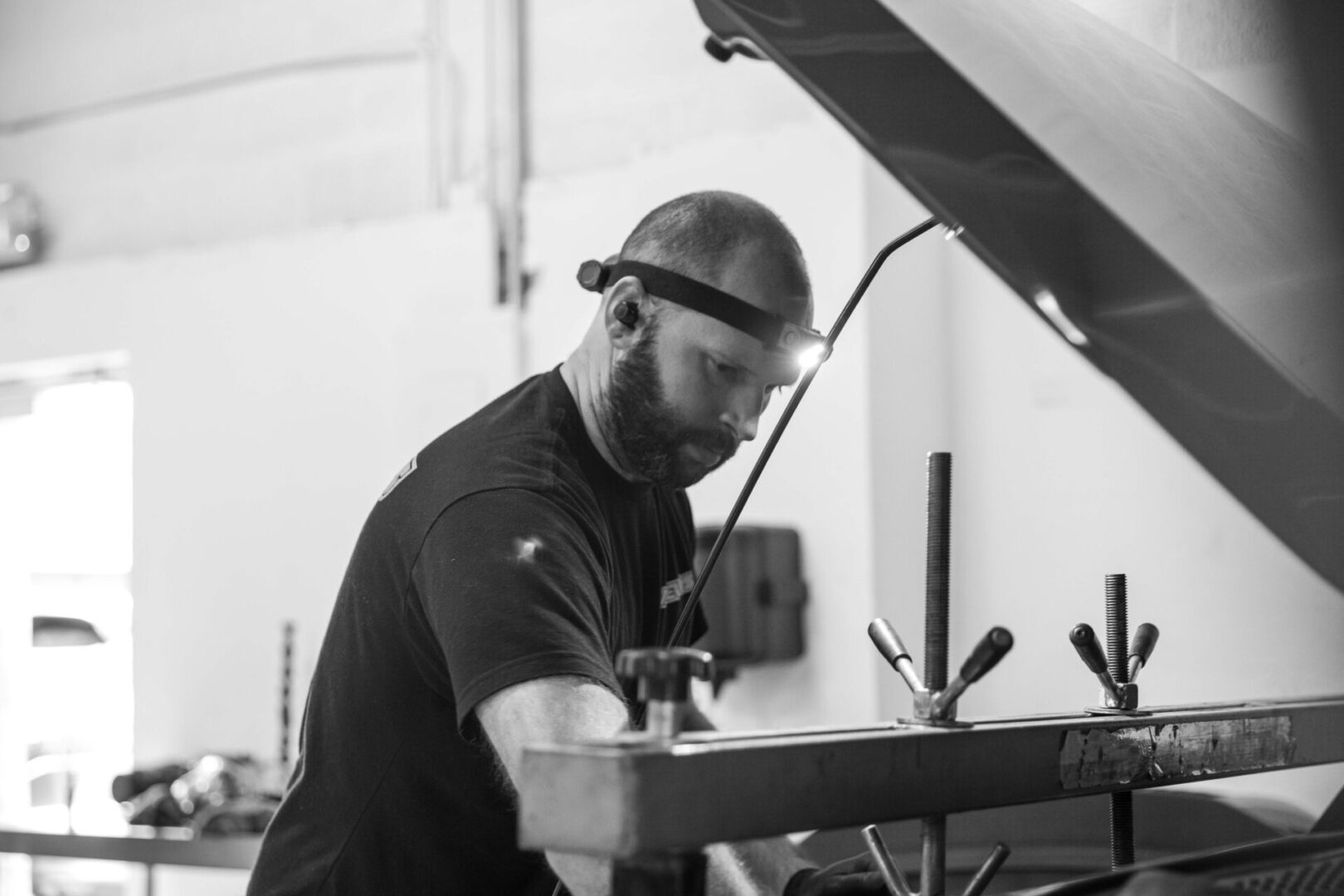 Next up on our list is another Matt, our Mercedes-Benz specialist with 15 years of experience. Born in Merced, California, he grew up hanging round his grandpa's Mercedes/Volvo specialty shop. Additionally, Matt's father was a service manager at a Mercedes/Vovo dealership. It's no surprise that Matt grew up to become a Mercedes Technician after being surrounded by them his entire life.
Despite the strong Mercedes influence on his childhood, his first car was actually a Volkswagen Quantum. He has owned eight cars since then, with his favorite being a 1978 Volkswagen Rabbit. His dream car sticks a little closer to his roots and would be a Mercedes CLK GTR.
His favorite part of the job is getting to be a part of building our customer dream projects, learning new skills, and expanding his knowledge on other European Marques. Matt's goals in the industry are managing a team of young technicians and helping them build a solid foundation. Outside of work, he owns a detailing company, he enjoys building and driving R/C cars, and is an amateur mountain bike crash tester.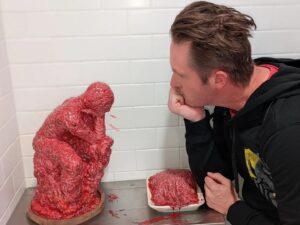 David is the Import Director here at AZ Euros. He, along with Ethan, will facilitate the process of legalizing, or "Federalizing" vehicles being imported into the U.S. so that they can be properly and legally operated on U.S. Public Roadways.
A little known fact about David is that he used to work for Slim Jim meat snacks where was tasked with creating a new ad campaign utilizing some sweet 80's style retro hip-hop music. David, along with the one-time Slim Jim spokesman Randy "Macho Man" Savage had penned some sick beats under the moniker "Macho Man and Slim Jim Jams". However, their musical hijinks were brought to an abrupt end on June 9, 2009 when the Slim Jim factory in Garner North Carolina exploded. The explosion took out the recording studio that David and Macho Man Savage were using. 
After being let go from Slim Jim, David realized that his diet at the time, consisting almost exclusively of "Freaking Hot Jalapeno Dare Edition" Slim Jims (his favorite flavor) along with a steady flow of soda and energy drinks, was not doing him any favors. He had been feeling the negative effects of his dietary choices over the previous few years, so he took this as an opportunity to not only find a new line of work, but to change his lifestyle, diet, and habits for the better. 
David has been around the car business, and has been associated with AZ Euros for many years and when the time came to expand the Import division he was the perfect fit. His diet choices have significantly improved as well. In his spare time, David runs a co-op of "Freelance Lettuce Designers" and he is a staunch proponent of the "Complete, Raw, Ancient-Grain Organic, Paleo-Vegetarian" lifestyle. David can only eat vegetables that were available in the Paleolithic era. We're not exactly sure how that works, and to be perfectly honest, we don't entirely care either. He is also a fan of German vehicles and currently owns the very same Volkswagen Karmann Ghia that was his ride home from the hospital when he was only a few days old.